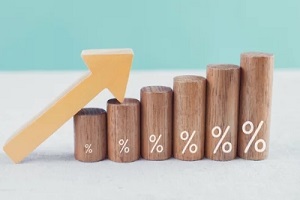 As inflation continues to fluctuate and the economy evolves, more people than ever are considering how to leverage their money to work for them in the most effective way. While options such as high-yield savings accounts and certificates of deposit often come to mind, one frequently overlooked choice is a fixed annuity.
Fixed annuities are another option for allowing money to accumulate while, in many cases, simultaneously providing a steady stream of income.
This income could last for just a few years, or it could extend through the rest of a person's life depending on the terms of the contract. Other types of fixed annuities focus on the accumulation element and offer a number of unique benefits.
Here is an overview of four reasons why fixed annuities are a powerful tool in one's personal wealth journey, as well as a breakdown of what fixed annuities are and what makes them different.
What a "Fixed" Annuity Means
A fixed annuity is a vehicle in which money can accumulate and be distributed back to its owner, either after a set period of time or in predictable payments.
The "fixed" element of this annuity refers to the rate, which is set by the contract terms when the annuity is selected. The rate of a fixed annuity will not change over the term of the contract, no matter what happens to the market.

Within the overarching umbrella of fixed annuities are two primary types: standard fixed annuities and MYGAs, or multi-year guaranteed annuities. A standard fixed annuity will generate regular payments according to a schedule for the duration of its term.
That term is usually the lifetime of the buyer. Conversely, a MYGA does not provide periodic payments; instead, its purpose is to allow money to accumulate for as long as the product is active at which time the purchaser can take back their money or convert the MYGA into a fixed annuity.
Reasons MYGAs Are Recommended
MYGAs are often overlooked as a way to build wealth, but they have numerous advantages that other types of savings vehicles do not provide. Some of the reasons that MYGAs are recommended as a type of fixed annuity include:
Tax Deferral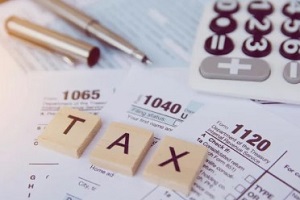 Perhaps the most notable element of a MYGA is the benefit it provides through tax deferral. As the money accumulates within a MYGA, no taxes are owed during its term. This means that the MYGA owner can leverage their money for other useful purposes rather than dedicating it to taxes each year.
Compare this to other options such as certificates of deposit (CDs), which require annual taxes to be paid on the amount accumulated over that year. MYGA taxes are only due when the value of the product is returned to its owner at the end of the term.
Market Protection
Another advantage of a MYGA is that it is shielded from market fluctuations. Because the rate is contractually set, no changes in the market will impact how much accumulation occurs. This provides predictability and security, because a MYGA will continue to accumulate as planned, even when the market drops.
Potential for Withdrawals
Many other types of saving or accumulation products make it difficult to get the money back before the end of the term. For instance, CDs rarely allow the account holder to access their funds before the CD has matured, and doing so can result in heavy penalties.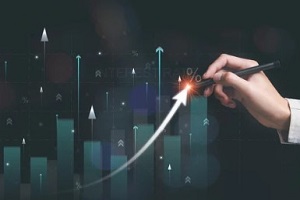 However, many MYGAs can be organized to include withdrawal provisions, sometimes of up to 10% of the balance each year. This can grant access to some of the funds prior to the end of the term in case of emergencies and without fees.
Diversification
Unlike other types of financial products, which are held and managed by banks, MYGAs are managed by life insurance companies. Smart financial planning includes diversifying one's holdings, and segregating some money away from the banking sector can be a wise strategy.
Select the Ideal MYGA for Your Retirement Plans
For their unique benefits, fixed annuities are recommended as part of a robust financial plan. MYGAs can be a powerful tool to leverage tax deferral and accumulation potential in a predictable and secure manner.
Pillar Life Insurance understands that this is a highly personalized choice, which is why they offer an online portal that allows customers to select the products that are right for them without the hassle of liaising through a middleman. Fill out Pillar Life Insurance's online form to learn about the MYGA terms that are available in your area.