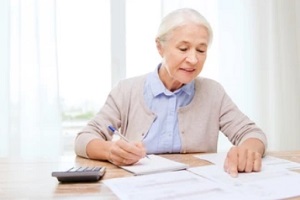 Saving for retirement can be done through a wide variety of options, but not all of them are right for everyone. You may be considering an income annuity to supplement your Social Security payments or even serve as your main income stream in your later years.
However, it is important for you to understand how income annuities work so that you can properly plan, not only for taxes but to make your money last as long as possible. Here's what you need to know about how annuities work to make the best decision for yourself and your family.
What Is an Income Annuity?
An income annuity is a type of investment that pays out over time. You fund an annuity by paying into it, either over time or in a lump sum. Once the money is in the annuity, it will be disbursed to you in equal payments according to a timeline established when you agreed to the contract.
This means that you may agree to receive payments every month, every quarter, or even just once a year. Annuities are set up to pay out for the rest of your life, which means that they serve as a guaranteed income stream that will not run out.
Other Terms for Income Annuities
Income annuities are available in a number of forms, and you may have heard them referred to in other terms. Immediate annuities and deferred income annuities are similar products; the only difference is how soon you begin to receive payouts.
You may have also heard them referred to as single premium immediate annuities or payout annuities. A financial professional can help you to understand the nuances of each type and which variety will best help you to accomplish your goals.
Immediate vs. Deferred Annuities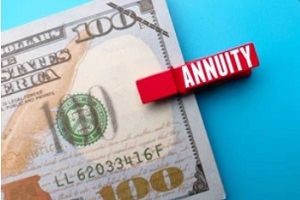 One of the biggest factors to consider when you select an annuity is choosing between immediate and deferred options. As their names suggest, these types of annuities are differentiated based on when you will receive your money.
An immediate annuity begins paying you right away; sometimes, this option can be appealing, especially when you are opening an annuity concurrent with your retirement date. However, you need not wait until retirement to start working with an annuity and this is where deferred options come in.
A deferred annuity allows you to fund the investment without receiving payments from it for a set period of time. Be sure to read the details of your agreement; some annuities will start paying out in a year, and some will delay for as long as 10 years. This gives you some flexibility to prepare for retirement before that day arrives.
Calculating Your Annuity Payout
Income annuities are not the same as other investment vehicles that generate a return. The money in your annuity will not be gaining or losing value based on the market's performance which is why many people rely on annuities to shield them from potential downturns after they retire. Instead, your annuity payment amount is based on how much you funded and how long you anticipate receiving payouts.
Thus, your payment is calculated based on the total amount and your life expectancy. The money that you contribute to an annuity is not necessarily lost if you pass away earlier than expected. Some types of vehicles allow you to name a beneficiary who will receive the money should you die before the calculated life expectancy.
The Pros and Cons of Income Annuities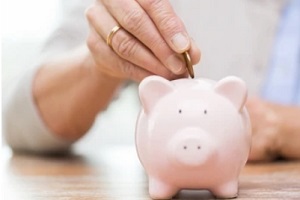 Annuities have substantial pros, but you should also be aware of the cons. On the favorable side:
Annuities shield you from risk because they are not tied to the stock market
Payments do not stop simply because you outlived the original lump sum
The details of your annuity contract are usually highly customizable to suit your needs
However, annuities do carry some risks:
Not all types of annuities will provide money to your beneficiaries or heirs
You may face fees or other challenges if you try to withdraw more than the allotted regular payment
If you need cash, your annuity can be difficult to convert
Trust the Experts to Help You Plan Your Finances
Determining if an annuity is right for you is a very personal decision. At Pillar Life Insurance we have designed our products to let you be in charge. You can obtain more information in our FAQs section. When you are ready to buy, our customer portal will walk you through a step by step questionnaire which you can complete on your schedule.
---
Get A Personalized Annuity Quote
Try our annuity calculator and see how Pillar Life can grow your investment to meet your long-range financial goals.
Try Our Annuity Calculator