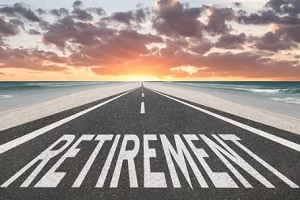 When people consider how to utilize their money in retirement, or after receiving a large payment such as an inheritance or lottery winnings, they often envision investing in the stock market or placing the money in a high yield savings account. What they less often consider is life insurance and annuities.
An annuity is not a standard investment vehicle that you purchase through a bank. Instead, it is provided by a life insurance agency and enables you to receive predictable income over a set period of time or for the rest of your life depending on your needs.
What Is A MYGA?
MYGA, multi-year guaranteed annuity, is one of a variety of annuity types, and as with other types of fixed annuities, it offers a consistent interest rate. The "guaranteed" part of a multi-year guaranteed annuity means that your interest rate will never change. Contrast this with other fixed annuities that may lock in a certain rate for a period of time, then the rate may change.
Similar to other varieties of annuities, MYGAs are funded with a lump sum. You will begin receiving payments from the annuity on a predictable basis according to what you have agreed upon in the contract you signed. MYGAs allow you to plan for retirement, or distribute your money over time, by functioning similarly to a paycheck; you will always know how much you will receive, when and for how long.
Is A MYGA The Same As A CD?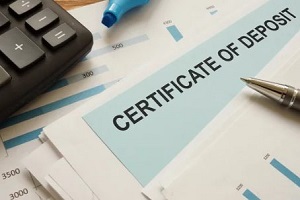 A MYGA is not the same instrument as a CD, or certificate of deposit. However, in many ways, the two function similarly. A CD will allow you to place a sum of money into an account to let it grow, and in exchange, you do not have access to the money. Both MYGAs and CDs do not let you withdraw the money you put in prematurely without substantial fees.
MYGAs may avoid CD penalties by allowing you to withdraw a certain (relatively low) amount of your balance each year without fees. As an added benefit, MYGAs grow tax deferred, while CDs require that you pay taxes on the interest each year.
The Benefits Of A MYGA
MYGAs can be a powerful tool for securing your financial well-being over the long term. They come with numerous benefits, including:
Lower risk – Whereas variable and indexed annuities can see their rates change over time, MYGA rates are guaranteed. Your money is not tied to stock market performance, so your balance will never go down during a downturn.
Tax deferred – MYGAs do not require you to pay annual taxes on the growth that occurs within the product. In being able to leave that portion in the account, this allows your money to continue to grow. You only pay taxes when you take the money out.
Penalty-free withdrawal – While you cannot withdraw your entire MYGA balance without incurring fees, MYGAs usually have flexibility in allowing you to take out some portion of your balance in excess of what you receive in your recurring payments fee-free. Often, the amount you can withdraw is calculated as a percentage of the total value.
Potential Drawbacks Of A MYGA
While MYGAs can be a useful tool for many people, they do have some important caveats to be aware of before making a decision:
Inflation – MYGAs do not inherently come with inflation riders. This means that over time, since you receive the same amount while inflation goes up, your money could work less and less for you.
Fees – While the fees for a MYGA generally remain low, other options, such as CDs, will typically chargeless. Typically, the more complicated your annuity is, the more you will pay in fees.
No FDIC backing – Because MYGAs are administered by insurance agencies rather than banks, they are not protected by the FDIC (Federal Deposit Insurance Corporation).
Use A Reputable Insurer To Purchase MYGAs And Other Products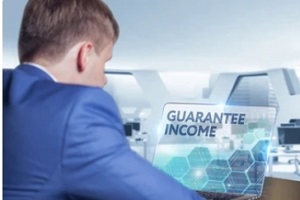 A MYGA can be the right choice for those nearing retirement who prefer the option to receive predictable recurring payments. You know your own financial situation best, which is why Pillar Life Insurance provides an online self-service portal that allows you to get started managing your retirement strategy. Complete your information online to get started without the need to meet with an agent or invest valuable time on a consultation.
---
Get A Personalized Annuity Quote
Try our annuity calculator and see how Pillar Life can grow your investment to meet your long-range financial goals.
Try Our Annuity Calculator