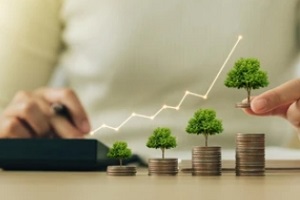 Saving for retirement is a complex but important part of planning for your future. You may need to decide between a wide variety of accounts, including 401(k)s, Roth IRAs, or IRC 403(b)s. Among these, you may have come across the term MYGA, which is a multi-year guaranteed annuity.
If you are unsure where to start with your retirement savings, or if you're looking for something that will provide a guaranteed return for a set period of time, an MYGA could be right for you. Here is what you need to know to help you determine if you are a good candidate for a multi-year guaranteed annuity.
What Is a Multi-Year Guaranteed Annuity?
A multi-year guaranteed annuity is a product that you purchase from an insurance company. These annuities are then paid out to you for a set number of years, usually between three and seven, though certain insurers may offer longer period options.
What often draws people to this type of product is that returns are guaranteed for a set period of time. This range is known as the guarantee period, and it is from this benefit that MYGAs get their name. The length of the guarantee period is established from the onset, as well as the rate of the return, meaning that you can plan on assured income for a known number of years.
Will the Guarantee Period End?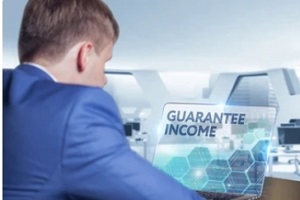 Understanding and planning for the guarantee period of your MYGA is an important aspect of planning. After the guarantee period, the rate may change; however, you should have multiple options for what to do once the guarantee period ends:
1. Withdraw Your Funds
Once the guarantee period has ended, you can elect to withdraw your funds. You may choose to take your money and move it to a different program or location.
2. Roll Into the Next Term
If you want to continue earning money with your MYGA, you may choose to roll your account into a new one when the guarantee period ends. This is a transition from the end of one guarantee period to the beginning of another one allowing your money to keep growing. However, you may need to pay new surrender fees with this process.
3. Annuitize
If your MYGA has grown as you intended and you are ready to take advantage of the income you have saved, you can annuitize your account and begin taking payments. Talk to your insurance company to get a better understanding of what your regular payments would be and how often you would receive them.
How MYGAs Are Taxed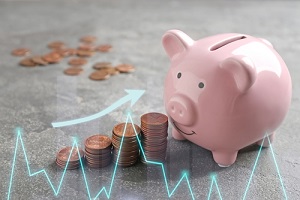 One of the primary advantages of a multi year guaranteed annuity is that it offers a tax deferred way to save for the future. You will not pay taxes on the money in your MYGA until you start receiving payments from the account. With this advantage, the money you normally would have paid in taxes along the way is allowed to sit in the account and help it grow faster.
Exactly how much tax you pay when you start taking withdrawals is something you should discuss with your insurer. This amount will depend on how you originally funded the MYGA and the source of that money.
The Ideal Candidate for a MYGA
MYGAs can be a powerful tool to help many people during their retirement years. To better determine if you are a good candidate for a multi year guaranteed annuity, consider if you are:
Close to retirement – with a less distant horizon, investors close to retirement appreciate the low risk a MYGA offers
Looking for a guaranteed return – some retirees want the assurance that their money will grow rather than relying on the market
Want a tax deferred option – MYGAs don't require tax payments until you start disbursement
Risk averse – an annuity is a set rate for a set period of time and is not affected by the fluctuating markets
Of course, a multi year guaranteed annuity could be right for anyone depending on their circumstances. You do not have to make that decision alone; contact an expert to discuss your options.
Trust the Experts to Help You Plan for Your Financial Future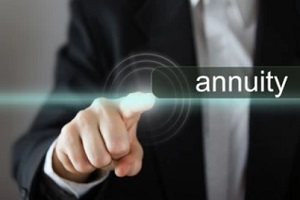 Whether you are still debating on the merits of a MYGA or you are ready to open an account, be sure to work with a reputable insurer.
At Pillar Life Insurance we have designed our products to let you be in charge. You can obtain more information in our FAQs section. When you are ready to buy, our customer portal will walk you through a step by step questionnaire which you can complete on your schedule.
---
Get A Personalized Annuity Quote
Try our annuity calculator and see how Pillar Life can grow your investment to meet your long-range financial goals.
Try Our Annuity Calculator