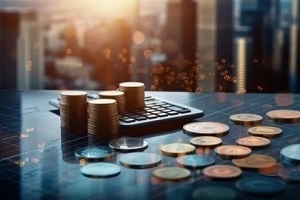 Annuities are one of the many options for individuals to increase their wealth and develop a strategy to shore up their income for the future. However, as with any other type of financial product, there is not just one option—annuities are available in a variety of forms.
Selecting the right one for your situation is a matter of setting goals and being strategic. For many people, fixed annuities are the appropriate choice because of the numerous benefits they provide that other products do not.
Here is an overview of how fixed annuities can provide several advantages over the long term, as well as a focus on MYGAs—the fixed annuities that can play an important role in almost any financial plan.
How Fixed Annuities Win Long-Term
Fixed annuities are just one type (alongside options such as variable annuities), but the overarching concept is generally the same. The "fixed" element indicates that the product is contractually ensured to accumulate according to the agreed rate which will never change.
Some types of fixed annuities allow the owner to fund the product with their money in a one-time lump sum, while others provide options to repeatedly pay into the product over time.
Immediate annuities begin paying out in predictable payments that continue for the duration of the term. This term can last for as few as two or three years or as long as the rest of a person's life.
However, one type of fixed annuity differentiates itself from these in multiple beneficial ways: the MYGA.
The MYGA as an Effective Fixed Annuity
A multi-year guaranteed annuity (MYGA) is a type of fixed annuity; however, unlike others in this category, it does not provide regular payments over time. Instead, the focus of a MYGA is similar to a certificate of deposit (CD), but with some additional advantages.
MYGAs provide a place for money to accumulate according to the rate in the contract. Contrary to other types of options, such as CDs and high-yield savings accounts, MYGAs are a beneficial type of fixed annuity because they offer:
Tax Deferral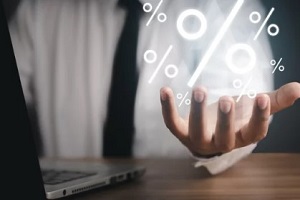 One of the most impactful elements in the MYGA's favor is the manner in which taxation occurs. Taxes are deferred when using a multi-year guaranteed annuity.
This means that while the money is accumulating within the product, its owner will not need to pay taxes each year on the amount that has been gained above their initial contribution. Instead, that money will only be taxed when it returns to the account holder, typically at the end of the MYGA's term.
Because taxation is deferred, those who choose a MYGA can keep more money in their pockets to leverage for increased financial potential.
Compare this with a CD, in which any accumulation is taxed each year. This can also be beneficial for those who are strategizing in conjunction with their tax status. Deferring taxes with a MYGA can be a prudent strategy for those whose tax status will change over the course of the annuity term.
Contractual Accumulation
Another advantage offered by MYGAs is the "guarantee" element in their name—that is, the rate of accumulation is fixed and will not change over the term of the product.
Because it is possible to know exactly what the rate will always be, it is also possible to plan for the accumulation and know how much the account will be valued at by the end of its term.
Over the long-term, this certainty can make the process of deciding on a financial strategy easier, and people can be more confident in their choices when they are sure of the sum that they will receive at the end of the term.
Security from Market Conditions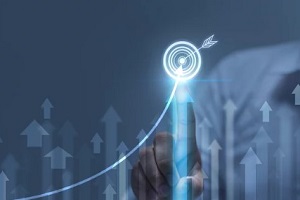 Another significant advantage of fixed annuities is that they are managed by life insurance agencies, not banks. They are sheltered from the fluctuations of the market, which means that even in times of depression, high inflation, and falling stock values, the MYGA will continue to remain at the agreed rate.
For those looking to plan confidently, this security is invaluable, because market conditions will never be part of the equation.
Choose the Right Fixed Annuity for Your Goals
Fixed annuities such as MYGAs offer terms that range depending on the duration and other personal factors, and Pillar Life Insurance understands that the person most knowledgeable about the right fit for your situation, is you.
That is why Pillar offers a self-service online portal where you can take charge of your own annuity journey without the hassle of working through a middleman. Explore the online tools Pillar Life Insurance provides to see the rates and terms for MYGAs available in your area.
---
Get your free MYGA quote
Try our Multi Year Guaranteed Annuity (MYGA) calculator and see how Pillar Life can grow your investment to meet your long-range financial goals.
Get your free MYGA quote