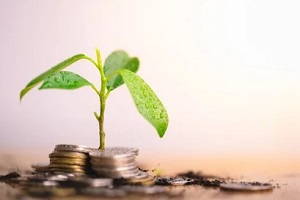 Annuities are available in many varieties, and can make the decision process feel daunting. While a number of fixed, variable and indexed annuities may be suitable, depending on a customer's financial goals, MYGAs are an often overlooked means of building wealth. While these annuities do not provide recurring payments as other types of annuities do, they can function as a powerful means of increasing the value of a lump sum.
Here is a breakdown of MYGA annuities, including how they work, their distinct advantages and who may be best suited for using them.
What Does a MYGA Mean?
The term "MYGA" stands for "multi-year guaranteed annuity." This indicates that MYGAs cannot be purchased for a duration less than two years, and they offer a guaranteed rate of return. MYGAs will not provide payments on a set schedule as with other types of annuities.
Instead, they are funded with a single lump sum, which then accumulates over time, untouched. In that way, MYGAs are to the insurance industry what a certificate of deposit (CD) is to a bank.
Once the term of the MYGA is complete, a customer can choose from a variety of options: roll the funds into another MYGA to keep growing, accept the principal plus the accumulated amount, or put the MYGA funds into a new type of annuity, such as a fixed annuity that will start paying out.
The Advantages of a MYGA
MYGAs function similarly to certificates of deposit, but with some important differences giving them a distinctive edge. One such distinction is that a certificate of deposit requires the customer to pay taxes each year, but MYGAs are tax deferred.
This means that no taxes are due until the accumulated money is received as income. By delaying taxes, MYGAs allow for a larger lump sum to compound over time, boosting the growth potential of the money.
If a MYGA is received as cash at the end of the term, all taxes on the growth are due at that point. However, if the MYGA is rolled into a fixed annuity, taxes can then be spread across each payment, further reducing the immediate burden.
Another advantage of a MYGA is the guaranteed rate. Investments held in market assets are subject to corresponding market fluctuations. If the stock market shifts downward, the owner may lose money.
However, MYGAs are shielded from the market to prevent this unpredictable loss. The rate that is outlined in the terms of the MYGA contract is assured and will never change over the life of the product. This enables customers to accurately gauge how much their investment will grow by the end of the term. For many, this certainty is valuable.
Who Should Buy a MYGA
MYGAs are a good choice for those who are preparing to grow their existing net worth or secure their finances against market shifts. However, some people are better candidates than others. MYGAs may be better suited for:
The risk-averse – People who do not want to risk their finances in a volatile market environment can benefit from the guaranteed returns of a MYGA. Because the growth is predictable, they are able to plan their financial future accurately and with no surprises.
The financially stable – Once money is contributed to a MYGA, it is meant to stay there. MYGAs are best for those whose financial situation is stable enough to be without that money for the allotted time stated in the term. Some MYGAs allow for up to 10% of the account's value to be withdrawn each year without penalty, but not all products include this condition. Withdrawing from a MYGA before it matures can incur substantial fees.
The early retiree – MYGAs can be used to ladder income leading to retirement age. MYGAs can provide stability of income in early retirement and allow investors to avoid drawing from other investments such as 401(k)s when the market is down. This offers greater flexibility while still taking advantage of the tax-deferred benefits. MYGAs can be purchased with gradually increasing terms so that one matures each year. Using this strategy, the customer's money can grow safely, and they will receive money each year leading into retirement before they must tap their other accounts.
Choose the Right MYGA for Your Financial Future
MYGAs can be a useful tool for safely allowing investments to grow and creating a predictable financial picture. However, no one knows your financial situation better than you. That is why Pillar Life Insurance provides MYGAs and other annuities, including SPIAs, without requiring our customers to work with an agent.
Our self-service online portal will help you discover the MYGAs that work for your situation. Contact Pillar Life Insurance today to learn more about all of our products.
---
Get A Personalized Annuity Quote
Try our annuity calculator and see how Pillar Life can grow your investment to meet your long-range financial goals.
Try Our Annuity Calculator