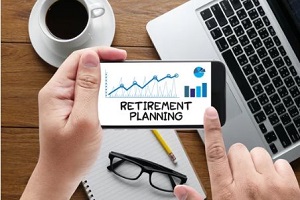 Your retirement preparation should include many important decisions such as your budget for expenses each month and determining where you will keep your money. Some people feel comfortable taking risks based on the stock market while others prefer less variable vehicles including traditional savings accounts.
However, there is a way to keep your cash working for you without accepting the risk of volatility associated with stock investments. A single premium immediate annuity (SPIA) is one option for consistent income in retirement. Here is what you need to know about this popular product, what makes it so attractive and some caveats to keep in mind.
How Does a SPIA Work?
A single premium immediate annuity is an insurance policy in which you pay a lump sum (hence "single premium") into an account. Immediately or shortly after this initial funding, the annuity begins to pay out a consistent monthly payment. When establishing the annuity, you will choose the duration of the payout.
Selecting a shorter term will result in higher monthly payments, but many people opt to allow the annuity to continue its payments for the rest of their lives. This provides a guaranteed source of income following a single payment.
The Advantages of a Single Premium Immediate Annuity
Single premium immediate annuities are popular due to some very beneficial qualities. These include: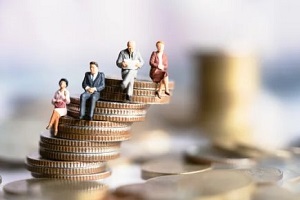 Guaranteed income – Once you buy an annuity, you can be 100% certain that you will receive a set amount of money each month. For many people, this security allows them to feel more secure about their retirement.
Protection from volatility – Annuities do not track the stock market. While they may grow over time by earning interest, they are a steady product that is immune from changes to stocks. While this means that you do not benefit from dramatic growth when the market surges, it also means that your money is safe if the market begins to drop.
Outliving your income – If your primary concern is that other types of accounts, such as your IRAs, will be depleted before your anticipated life expectancy, annuities can help. You can choose an option to receive payments for the rest of your life.
Simplicity – People who fund their retirement using mutual funds or stock investments will constantly need to pay attention to how much money they are spending as market returns fluctuate. They may need to adjust if the market changes to avoid exhausting their account too early. With annuities, the same amount of money is guaranteed each month and always at the same time.
Disadvantages Of SPIAs
Of course, as with all financial instruments, there are a few disadvantages with a single premium immediate annuity. Before you commit to a SPIA, keep the following in mind:
Less flexibility – Annuities are best for those who anticipate roughly the same costs throughout retirement. If your monthly expenditures vary widely, your situation may not benefit from an annuity. Generally, you are not permitted to withdraw any extra money beyond your established monthly payment and if the option is provided, you will likely be charged significant fees to do so.
Potential inflation concerns – Inflation is a part of life; the same amount of money today is worth less now than it was 30 years ago. If you do not purchase an inflation rider for your annuity, you may find that the regular payments you receive become increasingly less impactful over time.
Single funding requirement – Not everyone has a large amount of money available to commit to a single premium immediate annuity. If you were hoping to fund an annuity gradually over time, a SPIA is not going to be the right product for you. However, other types of annuities such as deferred annuities may better help you accomplish your goals.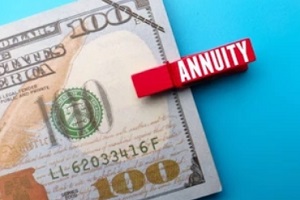 Before committing to any financial decision, you should consider the pros and cons very carefully. Single premium immediate annuities offer their fair share of advantages, but may not meet the specific retirement goals for everyone. When choosing any retirement products, be sure to do thorough research in order to formulate a retirement plan that is right for your unique situation.
Prepare for Retirement by Taking Control of Your Finances
Whether you are almost ready to retire or are strategically planning ahead, Pillar Life Insurance can give you the tools you need to purchase the annuity products that you have deemed best for your situation.
Our self service portal allows you to stay in control of your finances; start by filling out a questionnaire online to open an account where you can manage SPIAs and other products that will keep your retirement secure and predictable for the duration of your life.
---
Get A Personalized Annuity Quote
Try our annuity calculator and see how Pillar Life can grow your investment to meet your long-range financial goals.
Try Our Annuity Calculator