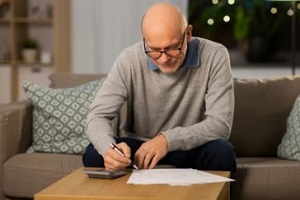 Retirement will be different for every person, even within couples. Some people want to use that time to travel and enjoy activities that they were too busy to do before, while others are happy to rest at home and enjoy hobbies. These differing goals and situations will require different monetary needs.
Funding retirement is something that many people begin well before they reach that point, but as needs change, so do their funding strategies. Annuities are a powerful tool to add to the retirement strategy, and among these, immediate annuities are very popular. If you are nearing retirement and are ready to secure an income stream, an immediate annuity may be right for you.
What Is an Immediate Annuity?
Annuities are a type of contract an individual establishes with an insurance agency. In an immediate annuity, the person provides money in a single payment to the agency, and then the agency will begin paying out a set amount right away. Annuities provide guaranteed income for the duration of time specified in the contract and for many fixed annuities, that will be for the rest of the purchaser's life.
The difference between immediate annuities and deferred annuities is how they are funded and how soon they pay out. Immediate annuities are funded in one lump sum and then paid out very soon afterward. This is usually right away, but no more than 12 months after funding. Deferred annuities can be funded over time and their payout start date can be set years into the future.
There is more than one type of immediate annuity. Here's what you need to know to make an informed choice about the annuity type that is best for you.
Fixed Annuity and Possible Advantages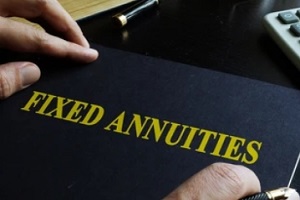 The most common type of immediate annuity is the fixed annuity. Fixed annuities do not track the stock market, so you are always sure of exactly how much you will receive. Because you cannot withdraw excess funds from an annuity as you might with other retirement vehicles such as IRAs or stock holdings, it is the responsibility of the insurance company to provide your scheduled payment.
The benefit of this is that it helps to ensure that your money will last for the rest of your life. And because fixed annuities do not rise and fall with the markets as stocks do, you can rest assured that your money is secure even when the market becomes bearish.
Inflation-Indexed Annuities for Consistency
An inflation-indexed annuity works to compensate for one of the weaknesses of a fixed annuity option: inflation. While a fixed annuity, in one example, may provide $1000 each month, that $1000 will accomplish less and less as time goes on due to the trend of inflation. Conversely, an inflation-indexed annuity will increase or decrease your monthly income so that the actual buying power of your payment remains the same over time.
In order to achieve this, the payments you receive from an inflation-indexed annuity tend to start smaller than they would for a fixed annuity in order to allow the money the time to grow. Thus, this type of contract is best for those with a long horizon.
Variable Annuity for Potential Growth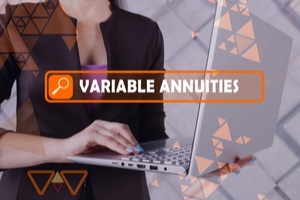 If you are aiming for significant potential growth within your annuity, you may not want to be restricted to fixed options. That is what variable annuities are for; these actually track the stock market (usually the S&P 500) allowing your payments to increase when the market is performing well.
However, the inverse is also true; your payments could decrease if the market dips. Depending on the terms of the contract that you agreed to when you opened the annuity, you may see these changes reflected immediately in the next month's payment, or your payment may only be updated once per year.
Variable annuities are the least popular option because most people appreciate the reliability of an annuity product. Variable annuities are less reliable and more difficult to plan around, but they can still be a good option for those who use a variable annuity as just one facet of their overall retirement strategy.
Reputable Insurers Can Help You Open the Right Annuity for Your Goals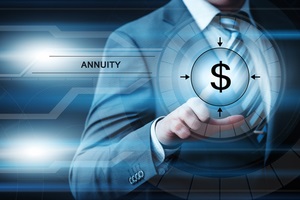 Choosing the right type of annuity for your retirement can feel overwhelming because of the large number of options from which to choose. After you have done your research about some of the options that are right for your needs, head over to our self serve customer portal to get started!
---
Get A Personalized Annuity Quote
Try our annuity calculator and see how Pillar Life can grow your investment to meet your long-range financial goals.
Try Our Annuity Calculator