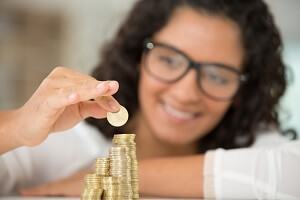 Whether you are on the cusp of retirement or still have a ways to go, it's never too early to start thinking about how you will fund your future. Many people count on Social Security, but those who need more than this minimum payment have to utilize their savings as additional income.
MYGAs, or multi-year guaranteed annuities, are just one in a wide variety of potential options available to invest those savings. However, when used strategically, a MYGA can become a powerful tool to grow wealth and stay financially secure after workforce paychecks cease.
Here's what you need to know:
What Is a MYGA?
A MYGA is just one type of fixed annuity. As the name implies, a fixed annuity (or, in the MYGA's case, a "guaranteed" annuity) will maintain a set interest rate over time. Contrast this with variable annuities, which will change interest rates on an established schedule (for example, once per year). The fixed nature of a MYGA means that you know exactly how your money will behave.
Additionally, MYGAs are tax advantaged in a way that similar savings products are not. Similarly to certificates of deposit, you fund a MYGA using a lump sum upfront. However, CDs require annual payment of taxes on any of the gains for that year. MYGAs, on the other hand, do not require you to pay tax until you receive the growth as income. This is critical, because this means that more of your money is left to grow, including the growth already accumulated.
In other words, your money works harder for you. You won't need to worry about paying taxes for the duration of the MYGA's term.
How MYGAs Function Differently from Other Products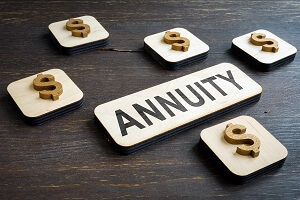 MYGAs are one type of annuity, but they stand out from other fixed annuity products. With most fixed annuities, you will receive predictable payments, usually monthly, until either the term of the annuity ends or the annuity runs out of money. MYGAs, on the other hand, will not pay out; instead, they are a savings engine.
You place your lump sum directly into a MYGA and then leave it alone for the term that you agree upon. Most MYGAs are held for between 3 and 7 years, though some products are available for upwards of 15 or more years. During its time in the MYGA, your money grows without you touching it.
Once the MYGA matures—that is, reaches the end of the term—you can choose to roll it into another MYGA to keep growing. Alternatively, you can put that money into a different annuity and start taking payments from it. Some people will ladder their MYGAs, which means they will take out a MYGA each year for, as an example, five years.
Then, when the MYGAs reach the end of their term, the individual will have one MYGA supplying income each year. When one runs out, the next one comes into effect. This can be helpful for those trying to bridge the gap between early retirement and penalty-free access to other accounts such as their 401(k)s.
Is a MYGA Right for You?
MYGAs can be a good choice for a variety of people. A multi-year guaranteed annuity may be the right fit if you: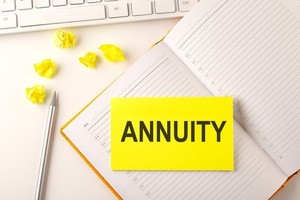 Don't need your money right now – As with all annuities, you are committing your money for the duration of the term. If you expect you will need to withdraw the full balance, a MYGA may not be right for you.
Are looking for guaranteed growth – Because MYGAs do not track any underlying index, their accumulation rate will not change, regardless of what the market does.
Want a tax advantage – If you want to push taxes further into the future, a MYGA can outcompete similar options such as certificates of deposit and high-yield savings accounts in this area.
Want to diversify your portfolio – It is generally considered unwise to leave all of your money in investments impacted by the market. MYGAs are shielded from market downturns, so your money will always grow.
As with any type of annuity, be sure to carefully read the details to ensure that the product fits your financial situation.
Choose the Best Annuity for Your Needs
At Pillar Life Insurance, we believe that there is no one who understands your financial goals and abilities better than you. That is why we offer an online self-service portal where you can select the right annuities and products without needing to speak to an agent. Take a look at our online offerings to begin your journey toward financial security and a robust portfolio.
---
Get A Personalized Annuity Quote
Try our annuity calculator and see how Pillar Life can grow your investment to meet your long-range financial goals.
Try Our Annuity Calculator