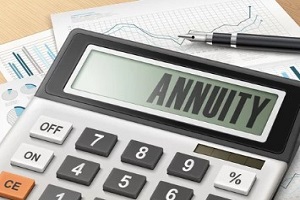 Annuities can be a powerful part of a retirement portfolio and are often used to supplement existing financial strategies such as 401(k) withdrawals or a pension. There are a variety of annuity types to choose from, and understanding how they work is key to selecting the right type for your needs.
Among the various types of annuities, there are differences not only in how or when they disburse payments but also how, and even if, your money grows within the annuity itself. A MYGA, or multi-year guaranteed annuity, is one way to allow your money to accumulate over time before you start to collect it, and how much it grows will be determined by the rate. Here's what you need to know.
What Is a MYGA?
A MYGA is a type of fixed annuity, and its primary function is to be a bridge for growth between when it is funded and when you need payments to begin. A multi-year guaranteed annuity will grow for the number of years set forth in the term that you agree to in the contract. After this time period has ended, you may roll the ending MYGA into a new MYGA or convert it into an immediate annuity allowing you to begin receiving payments. During the time when the MYGA is accumulating, it will grow based on the rate agreed upon in the contract.
How Do Annuity Rates Work?
Annuity rates are the amount of interest that an annuity earns while it is accumulating. The rate that you get will be determined by the rate you agree to when starting the annuity, how long the annuity is allowed to grow, what type of annuity you have, whether it tracks an underlying index and whether the contract guarantees that rate and for how long. Once you have established this information, you can determine how much you will be paid by the annuity as it disburses.
Common Rates by Term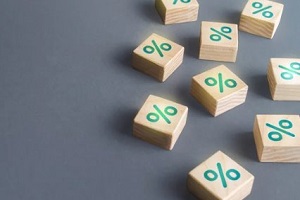 Annuity rates are available as both fixed and variable and in general, the longer you commit money to an annuity to accumulate, the better the rate that you will receive. There are some diminishing returns here; after around seven years, rates tend to stabilize. As an example, you will typically see a better rate for a five-year annuity than you would for a two-year annuity.
As of October 31 2022, the lowest interest rate for a two-year annuity has been at about 3.65%, with other two-year annuities ranging up to 5.00%. Some three-year products can reach upwards of 5.3%.
Four-year annuities are where the rates begin to climb, offering an average of 4.5% to 5%, while five-year products can rise as high as 5.50%. Seven-year annuities are currently seeing around 5.40% for rates maxing out at 5.55, with annuities extending beyond this term seeing their rates slowly begin to fall back to the low 5s and high 4s once again.
The exact interest rate that you can achieve will depend on the insurance company from which you acquire the annuity, as well as the annuity type. Be sure to read the details of the contract. The rates can change with the market so be sure to check on the day you buy.
Do Annuity Rates Ever Change?
In short, yes, annuity rates can change, but MYGA rates are fixed once you purchase the policy. That is where the "guaranteed" part of a multi-year guaranteed annuity comes from. Any fixed annuity will maintain the same rate for the period specified in the contract; this can be advantageous in protecting you from a market downturn, but it also means that your rate will not increase when the markets are doing well.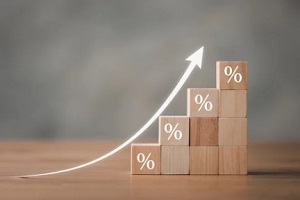 Conversely, variable rate annuities can fluctuate and how often they change will be specified in the contract. Sometimes they may adjust monthly, and other times they will only be evaluated for a change based on market rate yearly.
Variable rate annuities can expose you to greater accumulation if the rate adjusts upward, but it also leaves you vulnerable to the risk of a lower rate than you had before. Be sure to consider how market changes could impact your annuity before you commit to a specific product, since annuities can be costly to change later.
Select the Right Type of Annuity for Your Long-Term Goals
In the realm of annuities, many options are available to suit a wide range of needs. You know your own financial situation and goals best, which is why at Pillar Life Insurance, we offer an online portal where you can take charge of purchasing an annuity yourself, without the often time consuming process of meeting with an agent. Visit our website to get started or to learn more about the MYGAs and other products that we offer.
---
Get A Personalized Annuity Quote
Try our annuity calculator and see how Pillar Life can grow your investment to meet your long-range financial goals.
Try Our Annuity Calculator