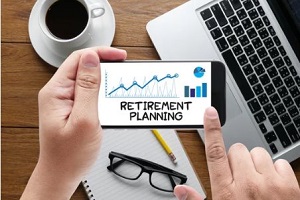 Planning for retirement is often met with mixed emotions of dread, fear, and confusion. However, these feelings are quickly relieved once a comprehensive plan is in place. Comprehensive planning helps to ensure a future of financial security and for many, the ability to explore interests and new opportunities.
Those who are stalled on decisions are typically hesitant to commit to products or strategies because they feel they are lacking sufficient knowledge. Conversely, others want to be free to choose the products they are confident are right for them without feeling pressured or bothered by a middleman.
Some people opt to collaborate with an agent; those who choose otherwise should understand what is involved in retirement planning without an agent. To better understand which path to choose, consider the following pros and cons of navigating this process with and without an agent.
Pros of Retirement Planning Without an Agent
An agent is a middleman who works between buyers and sellers in a market. Some of the advantages of skipping an agent for your financial planning include:
Control and Autonomy of Your Product Decisions – Without input from an agent, you are free to select the products that are ideal for your specific circumstances and goals. Agents may be incentivized (by commissions, brand loyalty, or other factors) to recommend certain products. By working without an agent, you avoid this issue and choose only the items that you believe are best suited to your plan.
Cost Savings – Agents collect fees, whether in the form of markups, commissions, or something else. For some people, these fees are worth the expertise and guidance an agent can provide. For others, the fees represent a part of their finances that they would prefer to dedicate to retirement. Avoiding an agent can save you money in this way.
Flexibility in Your Retirement Planning Choices – Without being beholden to an agent, you are free to explore options from a variety of sources. An agent may not consider options that may benefit your personal plan. Working alone allows greater flexibility to customize your holdings to your needs, both in the short and long term accumulation periods.
Cons of Retirement Planning Without an Agent
There are many advantages to navigating retirement planning on your own. However, agents are popular for a reason.
Gap in Retirement Planning Expertise – One of the biggest issues that people have when working alone is their own lack of knowledge. Agents are experienced in the financial niche and often have expertise or awareness of products, opportunities, and portfolio arrangements that are more advantageous than what you may be aware of.
Time Needed for Research and Accounts – Because agents work in this field every day, they are able to conduct a streamlined research process. Contrast this with the time and effort it takes for you to individually vet, understand, compare, and contrast each product you are considering.
Retirement Planning Can Be Stressful – In the end, planning for retirement can be stressful when working alone. The feeling of having an agent in your corner may reassure you about the decisions that you are making and alleviate some of the stress.
Pillar Life Makes Annuities Feel Easy
If you are considering annuities for your retirement portfolio — and you should, because they can be a powerful tool to leverage — be sure to select an insurance company that makes annuities simple. Pillar Life Insurance ensures: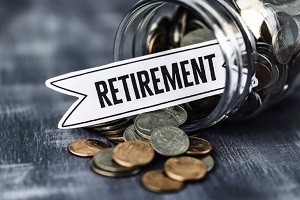 Self-Service Portal for Annuities – Pillar believes that you should be in control of your own retirement. That is why the company offers a self-service portal that allows you to explore annuity terms and conditions on your own, without pressure from a middleman.
Collect the Additional Yield for Yourself – Pillar does not collect fees in the way that agents do, which means that the higher rate you receive on one of our MYGAs remains with you for your own financial future.
You Make the Choice Every Step of the Way – There is no pressure to select a certain product or comply with a specific strategy at Pillar. You are in charge of your own choices every step of the way allowing you to create what is personalized to your goals.
Start Building Value for Retirement With Pillar Life
Retirement planning is a complex process, but it does not have to be stressful. The team at Pillar Life Insurance wants to set you up for success by offering self-guided opportunities and products for you to explore on your own time without pressure.
Contact Pillar Life Insurance to direct any questions to our annuity experts, or examine the online portal to discover annuities that are available in your area.