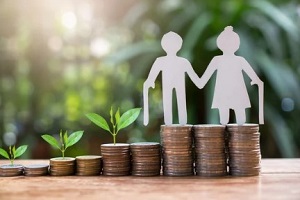 Retirement planning involves many very personal decisions; therefore, it should be tailored to each individual. A person's goals, financial situation, spending habits, medical issues, and even risk tolerance all impact the best way to save for retirement.
These factors will also influence which products they choose to invest in. While most people consider the stock market as the best place to keep their money for retirement, this option assumes a higher risk tolerance than many retirees are either comfortable with or prepared for.
Annuities can help maintain stability in a retirement portfolio, and they are essential for well-balanced and secure long-term plans. The following information details how annuities can work as a factor in retirement.
How Annuities Function
There are two overarching types of annuities for retirement: those that accumulate wealth exclusively, and those that provide regular payments. MYGAs, or multi-year guaranteed annuities, work by providing a sheltered location for money to grow.
Any money placed into a MYGA is not affected by market conditions, and it will grow at a predetermined rate for the number of years specified in the contract.
Annuities that provide payments, such as SPIAs are varied within themselves among multiple types, such as those with fixed rates, variable rates and rates tied to certain underlying indices.
These generate payments on a regular schedule for as long as the annuity's term lasts. This could be three years, ten years or even a person's entire life.
A person can have more than one annuity at one time, which means maximizing the benefits of multiple types is possible during retirement.
Why Annuities Are Essential for a Retirement Plan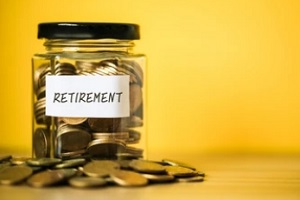 Most annuities fit into a retirement plan to provide consistency and reliability. They are advantageous for multiple reasons, and understanding why is the first step toward choosing the right annuities to include in an investment portfolio.
Reliability
Many types of annuities provide reliability in a way that most other financial products do not. Once the term and rate have been set, an investor can know exactly when they will receive payment(s) and how much to expect.
Some serve as a paycheck replacement that is easy to plan around and offers the consistency that the stock market and investments placed therein do not. There is no way to draw down the money of an annuity too fast, unlike stock market withdrawals.
Not all annuities provide payments, however. Options such as MYGAs allow money to grow instead, without offering disbursements. Their reliability comes in the form of guaranteed growth that is predictable over time.
No Caps or Limits
Many retirement plans come with terms that prevent some investors from fully taking advantage of them. For instance, 401(k)s and Roth IRAs have an annual cap that limits investment to a certain amount each year.
Conversely, annuities are for any income bracket. No marital status, income, or previously contributed amounts will impact how much can be added to an annuity.
Diversification
When investors consider maintaining a diversified portfolio to shield themselves from market volatility, they usually envision keeping a blend of stocks and bonds, not placing all of their money in a single stock. However, annuities for retirement offer an additional type of diversification.
These products are held and managed by insurance companies, allowing investors to diversify not only the types of investments they make, but also where they are held.
This breaks away from reliance on banks and the financial sector, which can be important for security, such as in the case of the newsworthy failure of Silicon Valley Bank in 2023.
Tax Deferment
Annuities such as MYGAs are tax deferred; therefore, rather than paying taxes on gains each year, taxes are not due until those gains are realized and converted into income.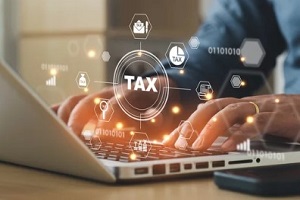 This allows investors to save more of their money each year, since they are not dedicating that income to taxes. A greater investment earlier on yields a higher amount in growth; tax deferral assists those heading toward retirement by maximizing the accumulation power of their investment.
If a MYGA is rolled into a fixed annuity that begins to pay out over multiple years, those taxes will then also be spread across multiple years, further easing the burden.
Get the Annuities That Are Right for Your Retirement
Annuities can be a powerful part of any retirement plan, but they are often overlooked in favor of more stereotypically common options including stocks.
Each individual's personal situation is unique, which is why Pillar Life Insurance is proud to offer a self-service portal where our customers can examine MYGAs for retirement on their own and decide which products are right for them, without the hassle of a middleman. Review our products online to get started today.
---
Get A Personalized MYGA Quote
Try our MYGA calculator and see how Pillar Life can grow your investment to meet your long-range financial goals.
Try Our MYGA Calculator