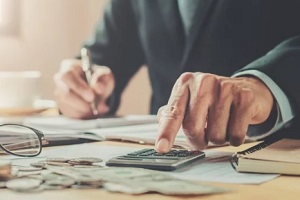 When planning for their financial future, everyone hopes to have enough money to be able to retire and enjoy life outside of the workforce. In order to achieve this goal, smart investment decisions need to be made, sooner rather than later. This could include investing in stocks, buying real estate or even utilizing a high-yield savings account.
However, often overlooked are annuities which, unlike other retirement options, can be purchased at any time. Here are some of the top reasons why buying an annuity may be a valuable part of your retirement plan.
Why Buy an Annuity?
Annuities offer a wide array of benefits when utilized properly. While there are different types of annuities, in general, you can expect that an annuity will provide you with income. The amount and time period will be determined by the specific annuity you choose.
No matter which type you choose, the reasons for buying one or more annuities to add to your portfolio include the ability to:
Receive Predictable Payments
With annuities, you know how much you will receive; with some niche exceptions in annuity type (variable rate products), the majority of annuities pay out the same amount every time. This allows people to think of annuities as paychecks and plan accordingly. When you know how much money to expect, it is much easier to budget and avoid overreaching.
Protect Your Investments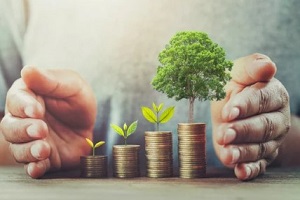 People tend to default to stocks, bonds, mutual funds and other related products when they think of investing. All of these are tied to the market, which means that when the market falls, so does the value of their assets. Annuities, however, are largely shielded from such changes with the exception of variable rate annuities, which will fluctuate slightly over time.
However, most annuities offer protection from market changes while still providing a chance for your money to grow, providing the assurance that your annuitized retirement fund won't lose value.
Enjoy Tax Advantages
Annuities are tax advantaged which means that you won't have to pay taxes on them as you would with other products. CDs, for example, require that you pay taxes on the earnings each year. Annuities, on the other hand, allow your money to grow tax-free until you start taking distributions. This means that larger amounts of money are used to calculate what you earn from the annuity's rate, so your money works harder for you.
Freely Choose Income Distribution Timeline
Annuities are flexible. While it's true that you should plan for your money to stay in an annuity once you commit to one, annuities come in a wide range of terms that can be as short as two years or as long as 15 or even 20 in some cases. This allows you to choose the right balance of growth time and distribution date that is right for your situation.
Many people will ladder annuities, meaning that they will purchase multiple annuities that reach the end of their term one after the other. This allows for constant income on a rolling basis, which is helpful for several instances including bridging the gap from early retirement until penalty-free access to other accounts.
Select Beneficial Options and Riders
Annuities are flexible in the riders that you can select. You can choose riders for inflation so that your money remains just as valuable later as it is now. You can also select a death benefit rider, which allows you to pass on the remaining value of the annuity to a beneficiary after you die. Some riders allow survivors to receive payments for the duration of their lives as well. Be sure to review the specific details of not only your annuity contract but also any riders you are considering to better understand how they might work together.
Choose the Annuity That is Right for You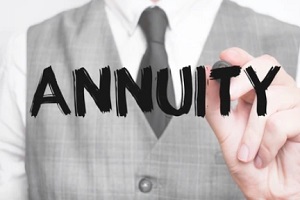 If choosing between fixed and variable annuities seems to be a difficult decision, your portfolio may be one that will benefit from a blend of annuities. The task of planning for the future is unique to every person, and that is why Pillar Life Insurance offers an online portal for customers.
We are proud to provide you with a range of options so that you can select what's best for you without the need to speak to an agent. Take a look at our annuity offerings to see which might be the right fit; our questionnaire can help you with that task. Then, simply choose the annuity that you would like to proceed with, all from the comfort of our online portal.
---
Get A Personalized Annuity Quote
Try our annuity calculator and see how Pillar Life can grow your investment to meet your long-range financial goals.
Try Our Annuity Calculator