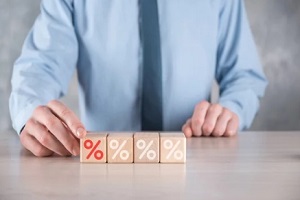 Annuities can serve as strategic additions to retirement portfolios, or they can be used independently to achieve a person's financial goals. No matter what reason you have for considering an annuity, one of the steps along the way will be actually buying that annuity, moving the money, and finalizing the set up.
Conveniently, it is possible to complete this process online. However, before buying an online annuity, it is important to make sure that you have considered the most important elements.
Here is a detailed breakdown of the steps for how to buy an annuity online, including the factors that buyers will have control over, those they will not, and how to choose their annuity and complete the process.
Step 1: Determine the Right Annuity Type
Before buying an annuity online, you will need to choose which type of annuity is right for your goals. Two of the most common are MYGAs (multi-year guaranteed annuities) and SPIAs (single premium immediate annuities).
SPIAs are often used when a person acquires (or is holding) a substantial sum of money and wants to break it into predictable payments starting right away, such as if they win the lottery or receive an inheritance.
The money will be placed into the SPIA in a single lump sum, and then the annuity will begin paying out according to the terms dictated in the contract.
Conversely, MYGAs will not provide regular payments. Instead, a MYGA will house the chosen sum of money, allowing it to accumulate in a tax-deferred vehicle for the duration of the term.
The rate of a MYGA is guaranteed, so it will never fluctuate over the course of the product's life. Once the MYGA's term is over, the money can be rolled to another MYGA if the individual would prefer to have it continue to grow.
SPIAs and MYGAs are just two of the many types of annuities. Some follow a market index, while others are sheltered from market fluctuation. Some are aimed toward accumulation, while others focus on providing regular payments.
Step 2: Choose the Amount and Term
Once you have selected the right type of annuity for your financial goals, the next step is to determine how much to put into the annuity and for how long.
These factors will be impacted by a variety of considerations, such as how soon the money is needed, whether the person wants to reserve some of their assets outside the annuity, and what their long-term goals look like.
For instance, if an individual has $800,000 in liquid assets, they may choose to put $400,000 in a MYGA to allow it to grow.
With that amount determined, they can explore the rates available for a range of term durations. For instance, in PA, Pillar can offer a rate of 5.55% for MYGAs that are opened with $400,00 for a seven-year term, providing a growth during the term of $83,804.
Step 3: Compare Quotes
Once you feel confident in how much to contribute and how long the term should be, the next step is to compare quotes from multiple insurance agencies. Banks do not offer annuities; they are products of insurance companies.
In the example above, it is wise to examine multiple agencies' rates and contracts for a $400,000 annuity for seven years; this way, individuals can feel confident that they are making the best choice for them.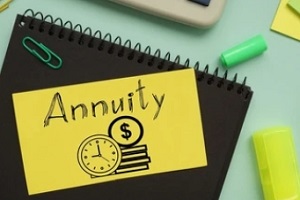 Remember that choosing the right insurance agency is about more than the numbers in the quote. Pillar Life Insurance, for instance, offers a DIY self-service portal that allows customers to take control of their own annuity journey without the inconvenience of always going through a middleman.
This benefit, as well as other considerations, such as the agency's reviews and availability for customer help, should factor into the comparison process. Narrow down the list of potential annuity providers, first eliminating those that do not offer products that align with personal goals.
It is unwise to compromise, such as by choosing a three-year annuity when a seven-year annuity would work best simply because that particular insurer does not offer seven-year options. Continue to narrow down the list until the top choice emerges.
Step 4: Choose a Reputable Insurance Company to Administer the Annuity
Once the insurance company of choice has been selected, the final step is to use their application to begin the process of opening the annuity. At Pillar Life Insurance, this can be done fully online without a middleman. Take a look at Pillar's online resources to get started and choose the MYGA that is ideal for your long-term financial goals.