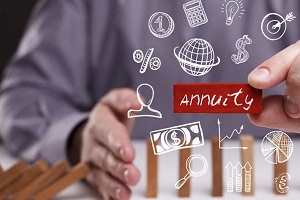 Annuities are just one of the many possible ways to fund your retirement. In fact, you can utilize annuities alongside other types of accounts including your 401(k)s and Roth IRAs, to supplement your income flow after you retire.
However, you will need to choose the type of annuity that is appropriate for your situation, and understanding the differences is a key part of making that choice. Not all annuities have the same benefits or qualities. During your search for the ideal product, you may come across both immediate and deferred annuity options. Here are the important points about each of those to help in your decision making process:
What Is an Annuity?
An annuity is a type of insurance, not a financial vehicle such as a 401(k). However, in many ways, it operates similarly: you put money in, and then receive money from the account later.
However, the difference is that annuities will pay you a set amount based on the agreement that you sign when purchasing the annuity. This differs from other types of retirement products that allow you to choose how much of a disbursement you receive, or even the option to make those withdrawals manually.
An annuity is funded either over time or all at once, and then you choose for how long you want to receive disbursements. Some people choose shorter terms in order to receive higher payments for the duration, while others elect to have the annuity last for the rest of their lives. Many appreciate the reliability of annuities and rest easy knowing that they have a steady stream of income for as long as they live.
How Immediate Annuities Work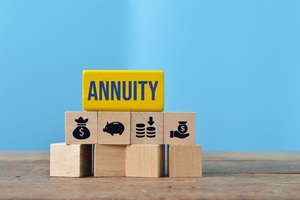 Immediate annuities are one type of annuity product. The word "immediate" indicates that this type of annuity is funded in a single lump sum and then begins to pay out right away. You will put money into the annuity and start collecting it immediately.
This offers a number of benefits, such as helping you break your existing money into long-term payments in a manageable way. This is also the most common option for people who have received a large amount of money such as a buyout, a lottery win or a financial court settlement.
An immediate annuity does not necessarily start immediately; often, any annuity that begins disbursement within 12 months of funding is considered immediate. One benefit of this type of annuity is that you are only taxed on the earnings that accumulate. Since you will have funded the annuity with after-tax money, you will not need to pay taxes again on what you already deposited.
How Deferred Annuities Are Different
Deferred annuities offer many of the same benefits of immediate annuities, such as being able to choose for how long you want disbursements and providing you with consistent income but with a different timetable.
"Deferred" means that the annuity does not start paying out right away; instead, you are able to fund the annuity gradually over many years. You may still choose to use a lump sum for funding if it better suits your needs.
The annuity then accumulates according to its interest rate until it starts to disburse. This allows the money to work harder to grow without being used. This is compared to immediate annuities, in which the balance starts to decrease shortly after the account is opened.
Which Type of Annuity Is Right for You?
The right type of annuity for you will depend on your financial goals for retirement. If you are:
In need of payments now
Able to fund an annuity with a lump sum
Ready for retirement
An immediate annuity may be a good choice for you.
However, if you:
Have time before retirement
Unable to fund an annuity all at once
Want your money to grow before you start receiving it
Then you may consider a deferred annuity to help plan for your future. This is not a decision that you need to make on your own. Even within both immediate and deferred annuities, you can often find more specific options that may better suit your needs.
The Comprehensive Insurance Providers Can Help You Open the Right Annuity for Your Goals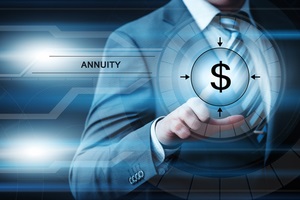 Choosing between immediate and deferred annuities is an important part of planning for your financial success after retirement. Whether you are counting on other retirement savings, or using an annuity as your sole method of income, be sure that you are making the best choice for your situation.
At Pillar Life Insurance, we have designed our products so that you are the one in charge. When you are ready to purchase, our customer portal will walk you through a step by step questionnaire that you can complete on your schedule. Contact Pillar Life Insurance if you have any questions about getting started.
---
Get A Personalized Annuity Quote
Try our annuity calculator and see how Pillar Life can grow your investment to meet your long-range financial goals.
Try Our Annuity Calculator