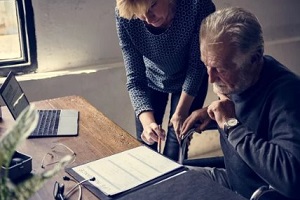 Navigating the dozens of options for investments, savings, insurance and more; it can seem overwhelming to plan for retirement. Some of the most common vehicles for securing your financial wellness are life insurance and annuities.
To make the right choice for your situation, you must first understand how each of these products can help you in their own unique ways, as well as the potential risks and downsides. Here is what you need to know.
How Life Insurance Helps You Achieve Your Goals
Life insurance protects your loved ones, paying out a gross amount when you pass away. In this way, people can ensure that their families or dependents are taken care of, as beneficiaries of the policy. How much money depends on the type of insurance and how much coverage was purchased.
It serves as an inheritance in the same way that a house or large item of property might. One difference is that life insurance cannot be given to family members or beneficiaries before you pass away.
Life insurance for retirement provides income for your beneficiaries upon your death. However, it only pays out upon your death, which means that if you need income before then, life insurance alone will (usually) not be able to help.
Whole Life vs. Term Life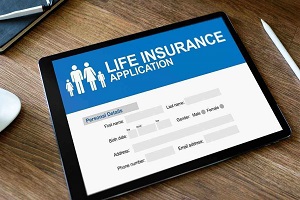 There are two types of insurance: whole life insurance and term life coverage. Term life insurance operates on a term, as its name implies which means that you will only have insurance coverage for the duration of the term that you select. In other words, if you select term life insurance with a term of 30 years, you will be protected for the next 30 years.
After that, you will need to roll into another policy or decide not to renew at all. Term life is common for families during years of high debt, when the death of a member would pose a significant financial risk.
Conversely, whole life insurance covers you for the duration of your life. In exchange, it tends to be more expensive. One advantage of whole life insurance is the possible ability to borrow money from the cash value of the insurance policy, helping you before you pass away. The earlier in life that you purchase a whole life insurance policy, the less expensive it will be for an agency to insure you.
How Annuities Help You Achieve Your Goals
Annuities are also an insurance product, but they pay out before you die instead of after. Annuities can be funded gradually over time or in a lump sum, and then the policy will begin to pay out consistent sums for the duration of time selected when you signed the contract. In this way, annuities serve similarly to paychecks, at regular intervals and can help carry you through retirement or supplement your other income.
https
Deferred vs. Immediate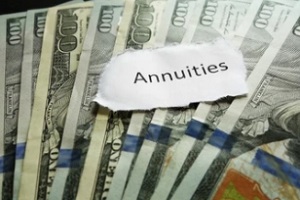 The type of annuity you choose will determine how it functions. Deferred annuities usually allow you to contribute gradually and have a set date in the future at which they will begin to pay out. Immediate annuities, however, are funded with a single lump sum and then start paying out immediately.
It is important to determine if the annuity you choose has a death benefit; many deferred annuities do, but most immediate annuities do not. If you pass away while using an annuity that does not come with a death benefit, the insurance company will keep any remaining money, and it will not go to your estate or your beneficiaries and dependents.
Is Life Insurance or an Annuity the Right Choice?
Deciding between life insurance and an annuity will be determined by your goals and situation. If you:
Need money consistently over a period of time
Need guaranteed income
Then an annuity may be right for you. However, if your primary concerns are:
Whether your family will have money when you are gone
Securing money for the future, not now
Then a life insurance policy could help you achieve those goals.
Control Your Financial Wellness with Pillar
Making the right choice for your own financial situation and goals is a personal decision. This is why at Pillar Life Insurance, we supply a self-service online portal that allows clients to make their own choices with the products that work best for them without the need to speak to an agent or go through with a consultation. Take a look at the Pillar Life Insurance online portal to open the annuity or life insurance policy that is right for you.
---
Get A Personalized Annuity Quote
Try our annuity calculator and see how Pillar Life can grow your investment to meet your long-range financial goals.
Try Our Annuity Calculator