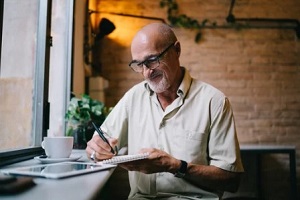 Retirement is something that many people look forward to with hope and excitement. No more nine to five, just hobbies, relaxation, and enjoyment of everything that you have worked hard for over your lifetime. However, retirement can also be stressful and even scary if you're under prepared. This is why we recommend looking into annuity plans for retirement as a means to save and build wealth.
Most people do not think of annuities when they make their financial plans for their post-work life, but, if used strategically, these tools can help you enter retirement with confidence. Here's what you need to know about how annuities work and the advantages they can bring to your existing portfolio.
How Annuity Plans for Retirement Can Benefit You
Although annuities are administered by life insurance companies, not banks, they are a financial product into which you can place money, either gradually or in a lump sum depending on the annuity you choose.
Once you have contributed your money, annuities will do one of two things: payout on a predictable schedule for a set number of years or hold your money to accumulate. Depending on the product and terms, you may be able to receive money until your death.
People appreciate annuities that provide regular payments which can be similar to paychecks, but these aren't the only types of annuities that exist. The ones that hold onto your money allowing it to grow, such as multi-year guaranteed annuities (MYGAs), are also very useful and yet often overlooked.
MYGAs allows you to put a lump sum into an annuity and then, for the duration of the term that you select (which usually ranges from two to eight years, though some can go for 15 or more), that money will grow according to the rate of the MYGA. Once the term of the MYGA is complete, you can choose to accept the money, roll it into another MYGA for more growth, or convert it into a fixed annuity to begin paying out.
Using a MYGA can provide confidence in retirement because, as part of a balanced portfolio, it offers a wide range of benefits including:
Protection from the Market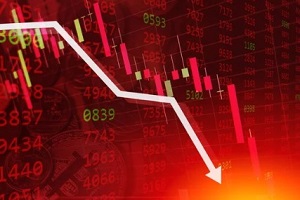 MYGAs are not tied to any underlying index and therefore do not rely on stock market performance. Instead, the insurance company guarantees that the money will grow.
If the market should take a turn downward, your MYGA will not suddenly earn less money or even lose money as it would if your investments were tied into stocks. MYGAs grow independently of the market and will always increase in value according to the rate that you agreed to in the contract.
For those in retirement, predictability and safety are crucial. Immediately before (and during) retirement is not the time to watch all your money vanish when stocks fall. This is the time to secure your money in something reliable.
Tax-Advantaged Accumulation
MGYAs appear to be very similar to certificates of deposit—and in some ways, they are. Both are vehicles that allow you to contribute money, then leave it alone and watch it grow. However, MYGAs are tax-advantaged, but CDs are not.
You will need to pay income taxes on the growth in a CD each year, which is money out of your pocket. However, you will not need to pay taxes on MYGA accumulation until you actually receive the money. This means that you have more money, untouched by taxes, growing and working for you for as long as possible.
Predictability in Payments or Growth
If you choose a fixed or variable annuity, you can expect to receive consistent payments right on time on a schedule that you have agreed to. These payments will last for the term that you chose—which could even be the rest of your life, if that is the option you selected.
However, MYGAs don't pay out; instead they hold your money while it accumulates until the end of the chosen term. In this case, the predictability comes from the guaranteed rate of growth.
You will always know exactly how much your investment will grow, and you do not have to worry about how well a MGYA is performing. This predictability in both cases allows you to confidently make financial plans in retirement, knowing how much money is still coming your way.
Diversify Your Portfolio with Annuities Before You Retire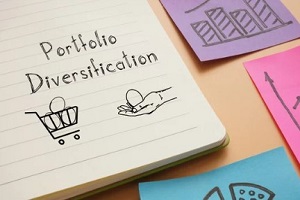 MYGAs are just one of a wide range of potential annuities that could be right for you. However, the person who is most equipped to make that decision is not an insurance agent—it's you.
That's why Pillar Life Insurance offers an online portal where you can take charge of your financial wellness and select the annuity plans for retirement that suit your goals without having to speak with an agent. Take a look at our online offerings, fill out our questionnaire to get started and enjoy the security that MYGAs and other annuities can provide.
---
Get A Personalized Annuity Quote
Try our annuity calculator and see how Pillar Life can grow your investment to meet your long-range financial goals.
Try Our Annuity Calculator