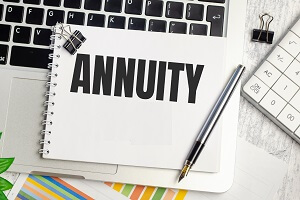 If you are considering annuities as one element of your overall financial picture, it can be difficult to know which type will suit your needs the best. There are fixed rate, variable rate, indexed annuities and more to choose from.
One of the options that you may have already encountered is the multi-year guaranteed annuity (MYGA), but it is critical to be aware of both the benefits and limitations of this product before you commit. When used strategically MYGAs can help you bridge the gap to your retirement savings or ensure that you have a growing balance for use later.
Here's how to choose the MYGA that is best for you:
How a MYGA Annuity Works
A MYGA is a type of fixed annuity that allows you to know exactly how much your investment will grow because the rate of accumulation is fixed. MYGAs do not track any underlying index or the stock market, so even if the market turns downward, your investment will continue to grow as planned.
One of the most interesting points when considering a MYGA is that it does not pay out like a standard fixed annuity. You will use a MYGA only to accumulate wealth; if you want to access that wealth in periodic payments, you will need to turn your MYGA into another product such as a fixed annuity.
As a bonus, MYGAs are tax advantaged, which means that they will grow more effectively than other products which are taxed at the regular rate. Whereas other savings products, such as certificates of deposit, are taxed annually, you will not need to pay taxes on your MYGA earnings until you receive them. Therefore, your balance can grow faster.
What to Look for in a MYGA
Choosing the MYGA that is best for you comes down to understanding the terms of the contract and comparing your options. Some of the elements you should carefully consider for any MYGA include: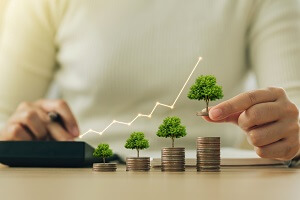 Term – This refers to how long your money will be committed to the annuity. During this time, your money is growing, and it is not intended to be used or withdrawn. In general, the longer you can lock in your money with a MYGA, the better the rate of return you will get, but be sure to verify the exact details.
Rate – The rate of return reflects how much the investment that you put into a MYGA will grow. Longer terms are generally associated with higher rates, but make sure to compare between products and terms. Since you know the rate of your MYGA and it is fixed, you will always be able to tell how much your money will grow.
Withdrawal terms – The money in your MYGA is intended to be left there; however, if you need to access some of that cash, there may be provisions to help. Be sure to confirm if there are any terms regarding withdrawal, as some annuities allow for a certain percentage to be withdrawn per year without penalty.
Backing insurers – MYGAs are administered by insurance agencies. Be sure that the agency is trustworthy and established; should they go bankrupt, they may not have the money to give you your investment back.
Is a MYGA Right for You?
Whether or not a MYGA is right for your situation will depend on your financial goals and how long you have to achieve them. In general, MYGAs are worthwhile if you:
Want your money to grow no matter what the stock market does
Have enough capital to make one upfront investment
Are able to let your money sit untouched for a period of time
Of course, MYGAs are not right for everyone. You may find more utility in other products if you:
Need the money soon
Are not sure if you can afford unexpected large expenses
Want to start receiving regular payments right away
Want your investments to grow with the stock market or an index
A MYGA can be a powerful tool to help you accumulate wealth until you are ready to convert it into a fixed annuity or other payment option.
Take Charge of Your Financial Wellness with Pillar Life Insurance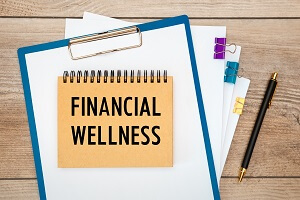 You are the one who best understands your own financial goals and abilities. Because of this, Pillar Life Insurance is proud to offer an online self-service tool that allows you to choose the right annuity products without needing to speak with an agent.
Review our online portal to learn more about the annuities we offer or to get started on your path to financial security.
---
Get A Personalized Annuity Quote
Try our annuity calculator and see how Pillar Life can grow your investment to meet your long-range financial goals.
Try Our Annuity Calculator