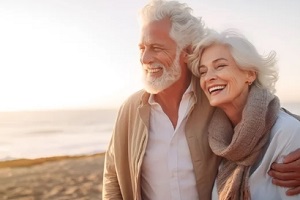 Planning for retirement and structuring a successful financial future can be complex endeavors—and even more so, they are highly individual. This means that there is no one-size-fits-all approach to creating an effective strategy for boosting wealth and maintaining security.
While many types of common solutions, such as stocks and bonds, may require regular reallocation of funds and consideration of market conditions, this entails a level of commitment and nuance that not everyone is ready to engage with. Multi-Year Guaranteed Annuity (MYGA) products offer an alternative to these options, allowing you to simplify your strategy with a low maintenance option.
Here is an overview of the low-maintenance benefits of multi-year guaranteed annuities that make them a simpler option than comparable choices such as certificates of deposit.
Are MYGAs Low Maintenance?
In short—yes, multi-year guaranteed annuities are one of the easiest ways to help your money accumulate over time. MYGAs are managed by life insurance companies instead of banks, and they serve as a means of leveraging your existing monetary value using a predictable rate to achieve a defined outcome specified in the contract.
The low-maintenance simplicity of a MYGA comes from numerous facets of the way that this vehicle operates. They include:
Ease of Taxation
One of the areas in which MYGAs are preferred over other options is in their taxation. Multi-year guaranteed annuities are tax advantaged because the taxes are deferred. This means that no taxes will be due on the accumulation within a MYGA until that money is received as income—which almost always occurs only at the end of the MYGA's term.
Because taxes are not due until the MYGA has reached the term's end, you will not need to worry about factoring this vehicle into your annual taxes. Those looking for simplicity and low maintenance for tax season can safely ignore their MYGAs until they receive the money back from the annuity, which may be several years after its inception.
No Adjustments Based on Market Fluctuations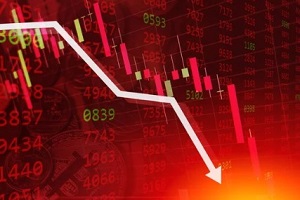 Those who value simplicity often find the need to rebalance their portfolios cumbersome; adjusting to market fluctuations and reallocating their holdings is both time-consuming and inconvenient. However, MYGAs will never require adjustment based on how the market is performing.
When a MYGA is opened, it contractually includes a rate of accumulation that will not change over time, regardless of whether the market rises or falls. There is no such thing as balancing a MYGA, which means that you can save time by selecting a MYGA and then leaving it alone to accomplish its task.
No Recurring Contributions
Staying on top of monthly or yearly contributions to various accounts is not a strategy that aligns with those looking for a low-maintenance option as part of their financial future.
MYGAs are funded using a single lump sum; after this point, they will accumulate according to the rate stipulated in the contract, with no further contributions made over the life of the product.
This means that those who want a "set it and forget it" method of helping their money to work for them through passive accumulation can benefit from exploring their options for a multi-year guaranteed annuity.
Simplicity in Planning
An additional advantage of a MYGA is that it is easy to strategize around. Understanding when money can be accessed in retirement based on your age, as well as considerations of taxes and gross adjusted income, can make planning a hassle.
A multi-year guaranteed annuity will provide a figure for what amount to expect at the end of the term, which makes planning for the future much simpler. This accumulation will be achieved with no maintenance, allowing you to factor these numbers into your long-term goals with confidence.
No Time-Consuming Meetings with a Middleman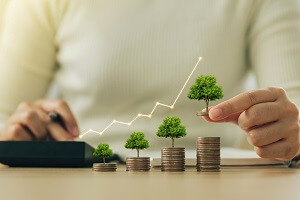 Multi-year guaranteed annuities offer a low-maintenance option for planning for your future with ease. Pillar Life Insurance understands that when banks require you to meet with an agent to talk about your goals and receive recommendations, this can be a burden on your time.
This may also leave you feeling that you are being encouraged toward a product that is not what you are truly interested in. That is why Pillar offers multi-year guaranteed annuities without the hassle of meeting with a middleman.
Instead, fill out your information on Pillar Life Insurance's online portal to see the MYGA rates and terms that are available in your location. This allows you to choose the product that best suits your personalized needs according to the individual goals that you have set for your financial future.
Review Pillar Life Insurance's online quote tool to see what types of MYGA products can help you keep your financial strategy low-maintenance and simple.