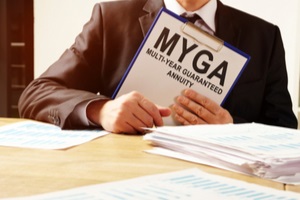 Making money decisions is one of the most important aspects of planning for the future. It can also be a very complex task. Unfortunately, there is no one retirement plan that successfully applies to everyone, therefore you will have to determine what products will work for your goals.
If you are concerned about losing your money or are close to retirement, you may be looking for safe, reliable options that will provide steady income throughout your retirement. A multi-year guaranteed annuity (MYGA), can fill this role in your portfolio. Here's what you need to know.
Understanding Risk in Financial Decisions
To understand why a MYGA is one of the most reliable places to put your money, you must first understand what risk is as it applies to financial longevity. Some consider any big purchase to be risky by virtue of how large the sum is. However, risk refers specifically to how likely it is that you will lose money when committing to a certain purchase or investment.
Some people are more (or less) risk tolerant than others, and this can be determined by a combination of personality, current financial situation and future goals. Someone who is close to retirement, for example, tends to be more risk averse, which is that they are not willing to accept as much risk with their money, because they will need to use it soon.
People who are looking for a low-risk investment option do so because they do not want their balance to go down when the market falls. In exchange, most low-risk options will also not rise significantly when the market goes up, and this is the trade off of "safe" investments.
For those in need of a safe investment option, MYGAs are powerful tools that are often overlooked in favor of more well-known options such as CDs and bonds.
What Sets MYGAs Apart
A MYGA is funded by placing a lump sum of money into the annuity, after which it will accumulate for a set (guaranteed) rate for the duration of the term that you agreed to. After the term is complete, you can choose to roll that money into another MYGA or put it in a different type of vehicle, such as a fixed annuity, to begin to receive regular payments.
MYGAs are different from CDs and other similar options for a number of reasons:
They are tax advantaged. You won't pay annual taxes on your gains as you would with a CD.
They can offer higher rates. This will depend on your term and the insurance company you choose.
They are serviced by insurance companies. You won't find MYGAs through a bank.
What Makes a MYGA Safe and Reliable?
MYGAs are considered to be safe, reliable vehicles for your money because they offer a low-risk option to grow your wealth. Their benefits include: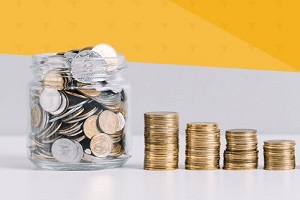 Shielded from market downturns – MYGAs lock in your rate (that is the "guaranteed" part of a multi-year guaranteed annuity); if the market drops, your money will continue to grow at the same rate.
Predictable – You know exactly how much your money will grow and for how long. You get to choose the term.
Hands-off – You do not need to manage your money once you put it into a MYGA. In fact, you will not have access to the full balance once the MYGA starts; it is meant to serve as a "set it and forget it" type of growth.
Flexible – While it is true that you are not usually allowed to withdraw your balance from a MYGA before the term is over, many products will offer a withdrawal provision. This opens up the option to take out a percentage of the MYGA's total value each year so that your financial situation stays safe if you need a little boost of cash.
Benefits and Riders – As with many types of annuities, MYGAs can come with benefits or riders that secure your money for a beneficiary if something should happen to you. This makes them a reliable product to tie your money into.
Of course, the exact terms and benefits of a MYGA will be determined by which product you select.
Choose the Right MYGA for You at Pillar Life Insurance
MYGAs are considered safe, reliable options for those in or nearing retirement. They offer a guaranteed rate for a set term and are predictable. Once the MYGA's term is over, you can begin accepting the money or roll it into a new annuity.
As an additional benefit, Pillar Life Insurance offers the ability to purchase MYGAs and other annuities online without the need to meet with an agent. Take your financial wellbeing into your own hands and make the choice that is right for you.
---
Get A Personalized Annuity Quote
Try our annuity calculator and see how Pillar Life can grow your investment to meet your long-range financial goals.
Try Our Annuity Calculator