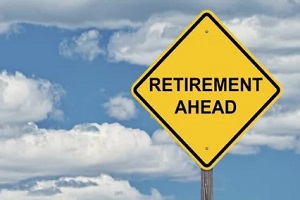 Planning for retirement includes many decisions, from how much an individual estimates they will spend each year to where they want to place their money over time.
Some choose the stock market for their assets, counting on rising performance to grow their money. However, others rely on annuities, which are often overlooked but highly beneficial options.
When strategically incorporated into a complete retirement strategy—including proper budgeting—annuities can be even more effective over the long term than other types of investments.
Here are some of the main reasons why annuities are the best retirement vehicle for many situations, including the multiple advantages that make them unique compared to other products.
No Limit on Contributions
When people consider retirement, options such as 401(k)s and Roth IRAs come to mind. However, in 2023, the limit for total contributions to a 401(k) is set at $66,000 combined for both employer and employee contributions.
Those above age 50 can add another $7,500. As of 2023, those contributing to a Roth IRA are limited to $6,500 per year (or $7,500 for those 50 and above).
For individuals who need to save more than this or do not want to put their additional assets in a savings account, these limits can be frustrating. However, annuities are not limited by such stipulations.
There is no contribution cap on annuities such as single premium deferred annuities or SPDAs; instead, the individual can dedicate the sum of money that is right for them without the restriction of an arbitrary limit. This allows more of their money to work for them the way they want it to.
No Phase-Out of Qualification
The best annuities for retirement also avoid other primary challenges of common retirement vehicles: the phase-out. The traditional IRA phase-out ranges for 2023 have been updated to help individuals plan their retirement savings effectively.
For single taxpayers covered by a workplace retirement plan, the range now starts at $73,000 and ends at $83,000, while married couples filing jointly with a covered spouse have a range of $116,000 to $136,000.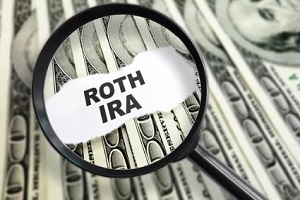 If you're not covered by a workplace retirement plan but married to someone who is, your phase-out range is $218,000 to $228,000. For Roth IRAs, the ranges have also been adjusted accordingly.
All of these stipulations can exclude some people from using popular retirement options, but annuities do not have these cumbersome restrictions. Anyone, of any marital status or income level, may take advantage of an annuity.
Reduced or Eliminated Exposure to Market Conditions
Annuities are useful as more than just an alternative to other retirement options. Fixed annuities offer a guaranteed rate at which the money will accumulate.
Unlike other types of retirement funds in brokerage accounts, this shields assets from market fluctuations and ensures that the money continues to grow over time.
Some fixed annuities will only accumulate without paying out in regular payments (such as multi-year guaranteed annuities or MYGAs), while others will continue to accumulate as payments are distributed.
No matter which type you choose, the market will not impact the total balance, ensuring that those approaching or entering retirement do not reach this milestone with a sudden drop in their saved assets due to a market downturn.
Growth or Predictable Payments
One of the best aspects of annuities is their predictability. MYGAs will grow at the same fixed rate for a predetermined number of years.
This allows individuals to accurately plan what their retirement situation will look like later. Other types of fixed annuities will pay out on a schedule stipulated in the contract for the same amount each time, which empowers people to know for sure how much income they will receive and make plans accordingly.
Annuities can function similarly to paychecks, providing financial security.
Simplicity of Management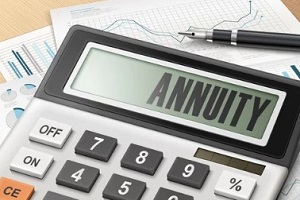 The best annuities for retirement either grow without the need for management (as in the case of MYGAs) or pay out predictably for their term, which could be the rest of a person's life. Once the annuity is set up, there is little to no need for further action.
Annuities automate themselves, which is far more simple than managing a brokerage account. Investments require portfolio rebalancing and decisions about when (and how much) to cash in or reinvest, with consequences that could leave individuals with less money than they started with. Annuities work passively with minimal effort.
Choose the Correct Annuities for Your Goals
Annuities are available in multiple varieties, which means that there is an annuity to suit the retirement needs of most individuals. When used strategically, annuities can be some of the best retirement tools available.
Pillar Life Insurance understands that a middleman will never know someone's financial situation as well as they do, which is why we offer a self-help online portal.
Customers can choose the annuity that is right for them without the need to speak to an agent. View our portal to review the annuities available and select one or more that helps you to achieve your retirement goals.