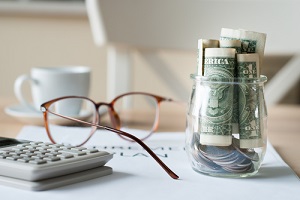 When considering the investment products to grow their wealth or prepare for retirement, most people envision having to meet with a financial expert to discuss the products that the agent determines to be right for them.
Relying on an agent or broker who doesn't have a full understanding of your lifestyle goals or retirement plans can leave you with an investment option that does not meet your current needs or future plans.
Fortunately, the decision to invest in an annuity does not require an agent. You can take charge of this part of your financial picture to determine what is best for your specific circumstances. Here is what you need to know about the role of brokers and how you can leverage annuities independently.
What Brokers and Agents Do
Whether you are speaking with an annuity broker or an agent, their focus is to explain the fees, terms and other details of the financial products you are considering. Because financial advice is highly dependent upon a person's individual situation, working with a broker or agent usually means opening up and sharing extensive details about your life, finances, habits and goals.
This can be cumbersome and makes some people uncomfortable. It can also feel as if the control over their financial future is being guided by someone who may have different ideals or viewpoints than them.
In the end, a broker or agent can provide information on financial products, but they do not make the final decision on which products a person invests in. Knowing this, many individuals will choose to explore annuity options on their own to freely determine which product is correct for their short- and long-term goals.
Do You Need a Broker or Agent to Purchase an Annuity?
The short answer is no, an annuity broker or agent is not required in order to purchase an annuity. Instead, you can choose to partner with a life insurance company that offers self-service options, equipping you with all of the tools necessary to choose the right annuity on your own. This level of freedom has helped many people to properly set up their retirement and financial future on their own terms.
Types of Annuities Available to You
When purchasing annuities on your own, you are free to select from the same variety of options that would be available if you partnered with a broker or agent. These options may include:
Variable annuities – Annuities with a rate of accumulation that varies over time. Typically, your rate will be locked in for a set period of time at the beginning, after which it will be adjusted on a set schedule, such as monthly, yearly, or every three years.
Fixed annuities – These annuities keep the same rate for their entire duration. While you will not be exposed to a higher rate should the market trend upward, you can also be confident that your money will continue to grow at a rate that works for you, because it will never decrease.
Indexed annuities – For those who want to capitalize on market growth, indexed annuities are tied to market performance. If the market rises, so does your accumulation potential within the annuity.
MYGAs – Multi-year guaranteed annuities are tax-advantaged in multiple ways and are a powerful place to allow your wealth to grow before you start receiving payments. You are not required to pay taxes on the growth until you receive it as income, contrary to CDs and other products that require you to pay taxes on growth each year.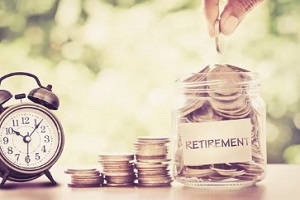 The ability to leave your money for the entire term means more money is available to grow, expanding your wealth for the entire duration of the term you select. And because the rate is guaranteed, you are able to calculate how much your money will accumulate over the set period of time.
This can be a very valuable resource when planning for retirement. You also have the option to roll your ending MYGA into a new MYGA, or a fixed annuity to start receiving payments once the term is complete.
Take Control of Your Own Financial Wellbeing
The person who best understands your financial habits, goals and forecast is you. That is why working with an agent or annuity broker can be frustrating and leave you invested in products that are not right for your situation.
At Pillar Life Insurance, we believe in putting the power in your hands, which is why we provide a self-service online portal where you can select the annuities that fit your goals, without the need to speak to a broker or agent. Take a look at our offerings, or complete our questionnaire to get started.